Welcome to the Ashland Volunteer Fire Company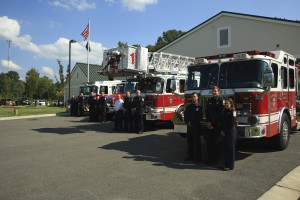 We are located in Ashland, VA in the county of Hanover. Here you will meet a highly trained and highly motivated group of Volunteer responders that have been serving the Hanover community for over 120 Years 24 hours-per-day, 7 days-per-week, and 365 days-per-year.
Since 1890, the men and women of the Ashland Volunteer Fire Company have held a legacy or professionalism, duty and honor. Composed of a 100% volunteer staff, AVFC relies heavily on the community of Ashland and Hanover County not only for their support in volunteering, but also for their many dedicated years of financial assistance.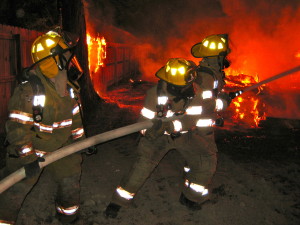 Currently, AVFC boasts over 70 volunteer members running about 2,000 calls per year. Come inside and look around! Our phone lines are always staffed and we're always looking for new volunteers.
So if you think you're ready to take the leap into a fast paced, high energy world filled with knowledge and excitement, give us a call today or stop by our new station located in historic Ashland, Virginia.
Even if the fire department is not the challenge and adventure you're looking for, come by and see us anyway, we're always excited to meet new friends!